CLG

Daingean Uí Chúis

2021

Strategic Review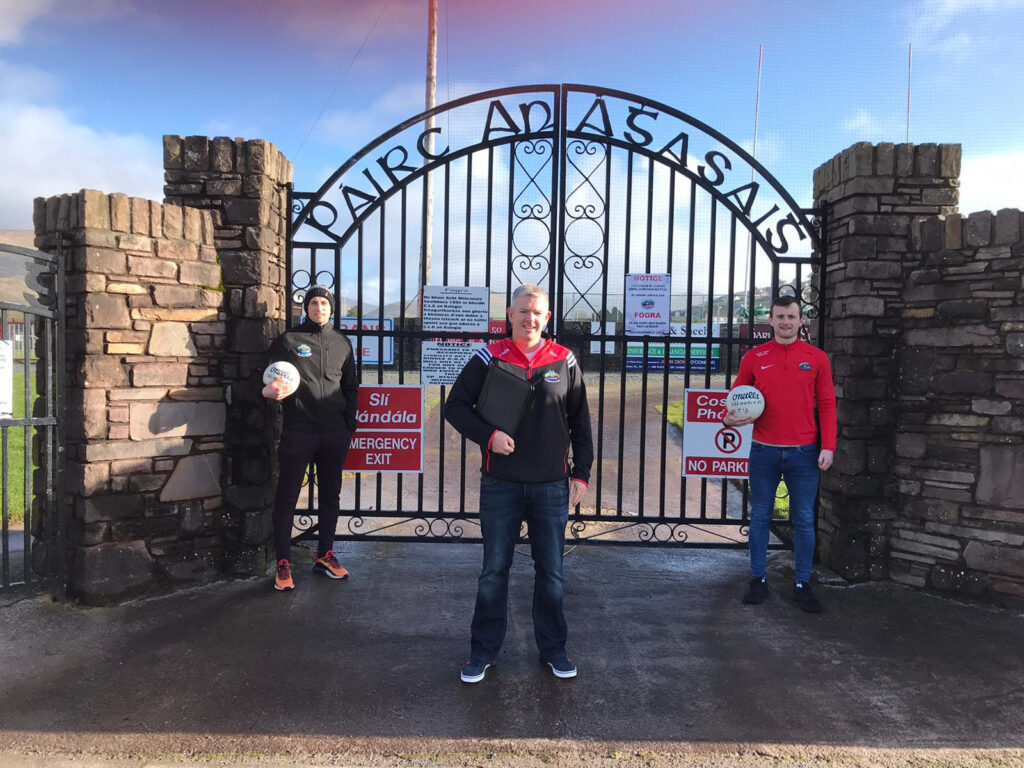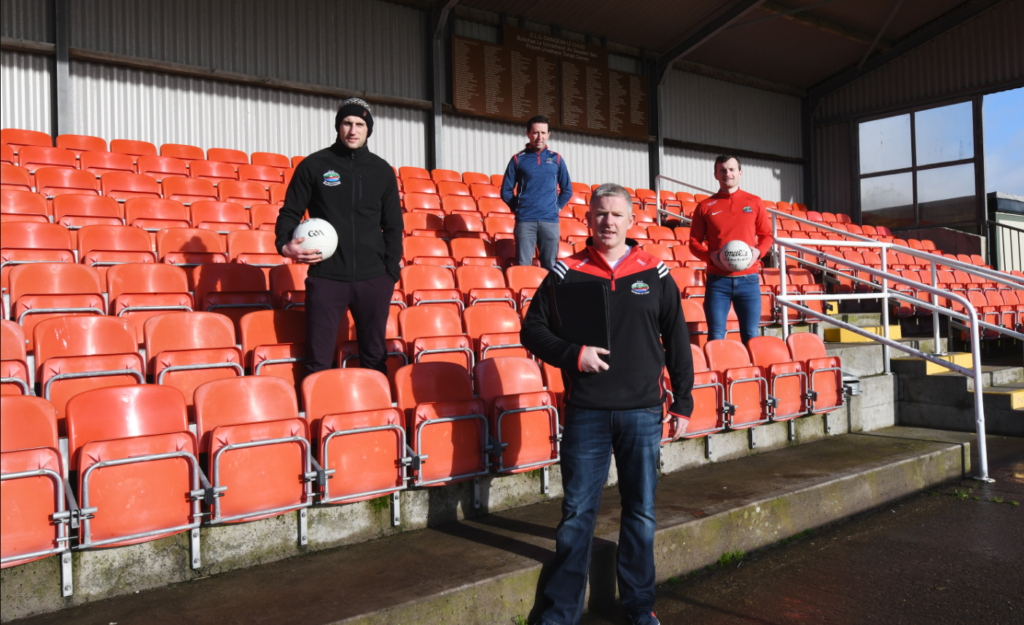 Photo Credit: Manuela dei Grandi
CLG Daingean Uí Chúis - 2021 Strategic Review
Your Club, Your Voice - Help shape our Future
CLG Daingean Uí Chúis has operated at the heart of the local community since it was founded in 1891. That's 130 years of bringing people together in our community, forging great friendships and memories alike.
Our club is now embarking on developing a five-year Strategic Plan. This is a hugely important initiative which will map the future direction of our club and build on the great work, which has been (and continues to be) carried out by our many volunteers, members, officers and players.
CLG Daingean Uí Chúis is a great club BUT we want to make it even better (and an even bigger part of our community)! One of the key initial steps in our strategic review involves you. WE NEED YOUR HELP – your views, your ideas – YOUR VOICE. We want to hear from EVERYBODY – players, parents, coaches, supporters, administrators, officers, teachers, members, non-members, ex-members, expats, local residents, etc. We want to hear your aspirations for how CLG Daingean Uí Chúis should evolve over the next five years.
We would be most grateful if you could complete the following short online questionnaire (5-10 mins max): www.dinglegaa.ie/survey. Your feedback will be treated with confidentiality. It is an anonymous survey; however, as a gesture of thanks for your time, survey respondents have the option to enter a free draw for a chance to win a one year subscription to the weekly Dingle GAA lotto draw (valued at €100). Survey will remain open until 14th March 2021. Lotto subscription winner will be drawn & announced on our social media channels on 17th March 2021.
If you would like to find out more about the Strategic Review process that CLG Daingean Uí Chúis are undertaking, contribute further or get involved in any way, please feel free to reach out to Ronan McCarthy, via phone: 087-9859945 or e-mail: strategicreview@dinglegaa.ie or indeed any other member of the Strategic Review Committee (Seán O'Sullivan, John Diony O'Connor, Margie Lynch and Declan Devane).
Le mór mheas,
Ronan McCarthy,
Chairman of CLG Daingean Uí Chúis Strategic Review Committee
Note: A hardcopy version of the survey can also be requested from our secretary, Margie Lynch (secretary.dingle.kerry@gaa.ie or 087-6338124)
CLG Daingean Uí Chúis – Athbhreithniú Straitéiseach 2021
Do Chlub, Do Ghuth – Ár dTodhcaí
Ó bunaíodh CLG Daingean Uí Chúis sa bhliain 1891, tá an cumann mar chuid lárnach den bpobail áitiúil. Sin céad is tríocha bliain ag tabhairt daoine le chéile, ag buanú cairdis agus ag saibhriú cuimhní cinn.
Tá ár gCumann, anois, ag díriú isteach ar Phlean Straitéiseach Cúig Bliana a ullmhú. Is togra é seo atá fíorthábhachtach dár gCumann mar tabharfaidh sé treoir dúinn sna blianta atá romhainn. Chomh maith leis sin, tógfaidh sé ar an obair iontach atá déanta (agus atáthar ag déanamh) ag ár n-oibrithe deonacha, baill, oifigigh agus imreoirí. Is cumann iontach é CLG Daingean Uí Chúis ach tá sé ar intinn againn é a dhéanamh níos láidre agus na dlúth cheangail atá againn leis an bpobal áitiúil a neartú.
Tá TUSA lárnach sna céimeanna tosaigh dár dtogra. TÁ DO CHABHAIR UAINN, DO SMAOINTE, DO THUAIRIMÍ, DO GHUTH. Tá guth gach aoinne uainn: imreoirí, tuismitheoirí, cóitseálaithe, traenálaithe, lucht tacaíochta, riarthóirí, oifigigh, múinteoirí, baill, iarbhaill, áitribh, imircigh is eisimircigh, cách. Teastaíonn uainn go roinnfeá d'aisling linn faoin dtodhchaí atá i ndán, dar leat, do CLG Daingean Uí Chúis laistigh des na cúig bliana atá romhainn.
Bheimis fíor bhuíoch díot dá líonfá an ceistneoir gairid seo (idir 5-10 nóim.) atá ar líne ag an seoladh seo: www.dinglegaa.ie/survey. Coimeádfar do chuid aiseolas faoi rún. Is féidir leis an gceistneoir a bheith gan ainm. Mar bhuíochas, is féidir, áfach, leis na freagróirí, más mian leo, páirt a ghlacadh i dtarraingt, atá saor in aisce, agus seans a bheith acu síntiús bliana a bhuachtaint don tarraingt seachtainiúil ar lotto CLG Daingean Uí Chúis (luach 100 euro). Beidh an ceistneoir ar fáil go dtí 14ú Márta 2021. Déanfar an tarraingt agus fógrófar an buaiteoir ar ár suímh shóisialta ar 17ú Márta 2021.
Más mian leat breis eolais a fhail faoin bpróiseas a bhaineann leis an bPlean Straitéiseach, nó páirt a ghlacadh in aon sort slí, téigh i dteagmháil le Rónán MacCárthaigh…fón póca: 087-9859945 nó rphost: strategicreview@dinglegaa.ie nó, go deimhin, le haon duine atá bainteach leis an gCoiste Straitéiseach Athbhreithnithe (Seán Ó Súilleabháin, John Diony Ó Conchúir, Margie Ní Loinsigh agus Declan Ó Dubháin).
Le mór mheas,
Rónán MacCárthaigh,
Cathaoirleach Coiste ar an Athbhreithniú Straitéiseach CLG Daingean Uí Chúis.
Nóta: Is féidir cóip chrua den suirbhé a fháil ón Rúnaí Margie Ní Loinsigh (secretary.dingle.kerry@gaa.ie nó 087- 6338124).